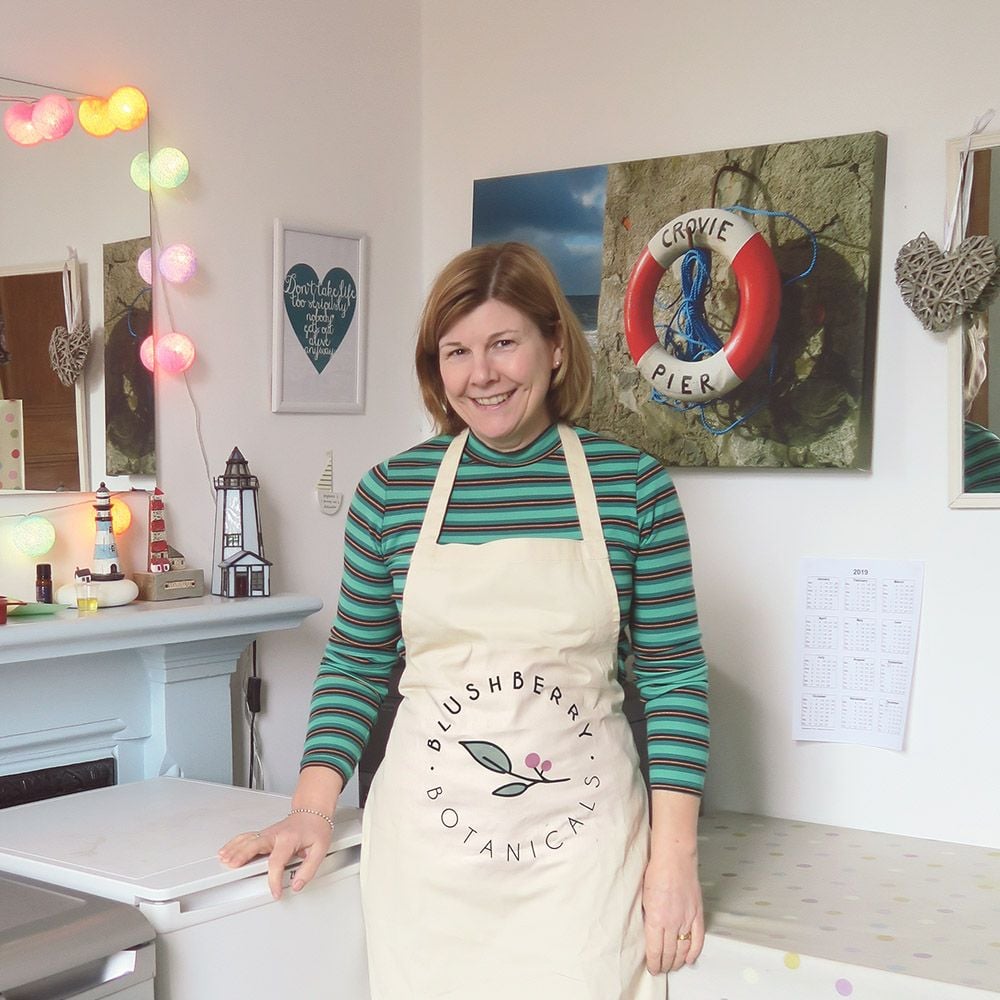 Blushberry Botanicals was launched by Lorraine Tait in Autumn 2017. At Blushberry Botanicals we make a range of natural vegan cosmetics using the finest ingredients. Lorraine studied botany and chemistry at Aberdeen University and more recently qualified as a nurse, giving her the knowledge to develop luxury plant based products which truly care for the skin.

We are passionate about plants and use organic ingredients where possible. The skin is the largest organ in the body and will absorb the cosmetics we use, this is why it's so important to be careful with the products we choose. At Blushberry Botanicals all of our products have been safety assessed and approved by a cosmetic chemist and comply with current EU cosmetic safety regulations.

Blushberry Botanicals is based in the North East of Scotland where we make our products in our workshop. We try to keep packaging to a minimum as we care about our planet and use recycled and reusable items where possible.